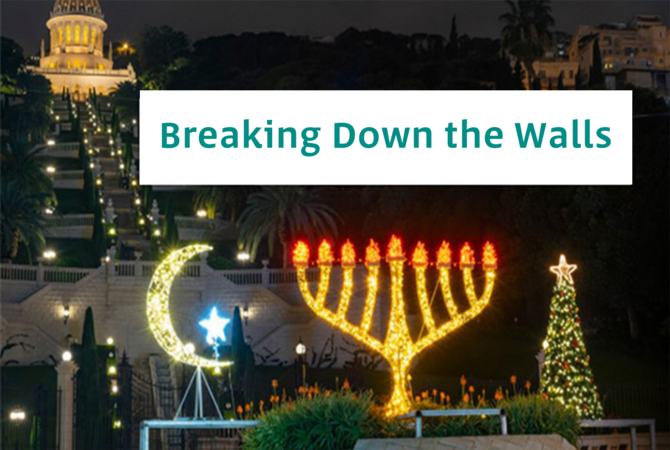 Could it have been otherwise?

A new study conducted by Dr. Rolly Rosen on behalf of The Abraham Initiatives and the University of Haifa Program in Peace and Conflict Management traces the dynamics that resulted in escalation during the May 2021 events in the city of Haifa, and also traces the actions of the municipality, police, and civil society. The study sets out to discern what contributed to ending the violence and restoring calm.
The study found that in certain instances, violent police intervention is liable to escalate the situation, and cause a chain reaction of clashes between the two populations. At the same time, it emerged that strong communal bodies from both communities—Jewish and Arab—that were present on the ground during the tensions acted to prevent escalation. Additionally, a relatively slow municipal response, alongside a swift transition from violence back to routine without investigating or drawing conclusions from the events, left both populations frustrated by the municipality's operative efficacy.
The report details municipal-level recommendations for preventing the recurrence of these events:
– Establishing an urban resilience system that will act according to the understanding that the two populations will always live one alongside the other, and will be based on an explicit commitment to protecting the rights of all residents, to collaborating with neighborhood activists and civil society organizations, and to connecting civil society with the municipality and police.
– Offering solutions to N.E.E.T. young adults who have not managed to integrate into formal and informal educational frameworks, higher education, or employment.
– Police commitment to equitable protection of the basic civil rights of Arab residents.
Click here for an English version of the report (beginning after p. 144)
The report will be presented for the first time at the "Breaking Down the Walls" conference, which will take place at the University of Haifa on Monday, Nov. 21, 2022, 16:00-20:30 (IST), Eshkol Tower, 30th floor. The term "Breaking Down the Walls" refers to those who acted to prevent escalation and break down the walls of separation between Jewish and Arab communities.
Conference program (Hebrew & Arabic): https://did.li/Fsnaa
Alongside representatives of academia and civil society, participants are welcome to comment on the recommendations and partner in developing the next steps.
To coordinate an interview: Adam Fogelman Chanes, English Media Coordinator, The Abraham Initiatives +972 584226250