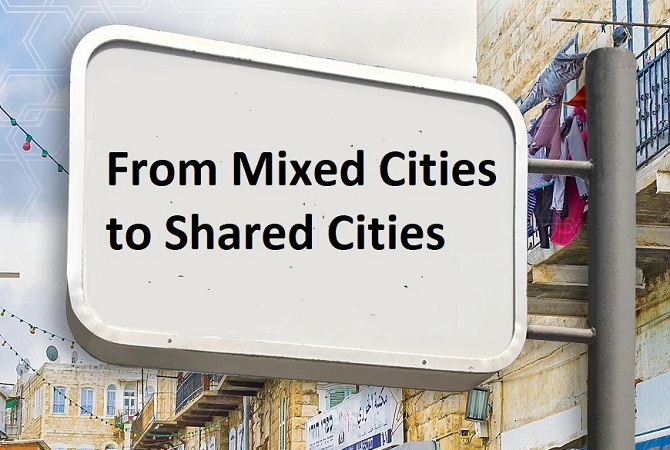 The Abraham Initiatives published a comprehensive survey in December 2019 that systematically examines the relationship between Jews and Arabs in the mixed cities. The survey was conducted as part of the Shared Cities Initiative, which aims to develop policies for managing the cities involved with the goal of fostering them as inclusive and equitable spaces.
The survey included 2,100 respondents from the cities of Haifa, Acre, Lod, Ramla, Jaffa, Nof Hagalil, and Ma'alot Tarshiha. In each city, 300 respondents were sampled: 150 Arabs (Arabic survey) and 150 Jews (Hebrew survey). The survey was conducted between November 14 and 23 2019 by the Afkar Research Institute, led by Dr. Hisham Jubran.
The findings of the survey were presented for the first time at a conference titled "From Mixed Cities to Shared Cities – Attitudes, Challenges and Solutions", held in Acre in December 2019.
Click here for an infographic highlighting the main findings.
Click here for the full findings.