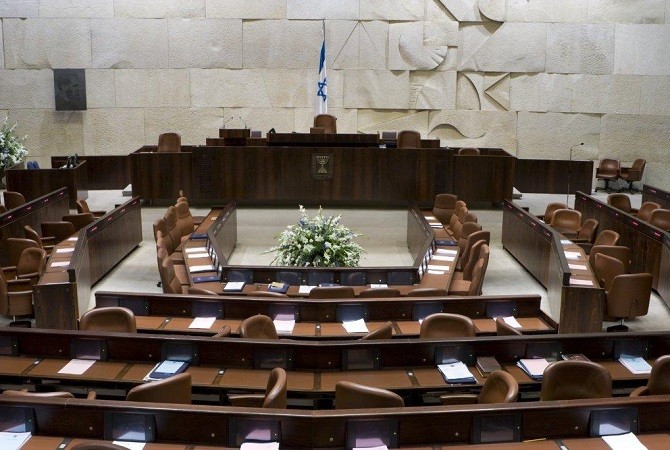 https://www.jpost.com/Israel-Elections/Should-Arab-Israelis-boycott-the-election-Two-Palestinian-scholars-debate-586098
A recent poll by Friedrich Ebert Stiftung and the Abraham Initiatives found that only around 51% of Arab citizens of Israel are expected to vote in Israel's elections on Tuesday. This is partially because of a call by some Arab leaders to boycott the April 9 elections.
Should Israeli-Arabs boycott the election?
Two Palestinian thought-leaders – Al-Shabaka Analyst Nijmeh Ali and Al-Shabaka Palestine Policy Fellow Yara Hawari – recently participated in a roundtable debate on the subject, which was published by Al-Shabaka on Sunday.
Ali argued that Arabs should participate in the elections to "ensure that suitable political ground is created."
Ali, who grew up in Haifa and is currently working on her doctorate at the National Centre for Peace and Conflict Studies at Otago University in New Zealand, said that: "Participating in the elections allows Palestinians to organize themselves internally, conduct political debates and lobby for their civic and national rights in Israel and beyond."
In contrast, she argued, boycotting the elections could result in the dwindling of the Arab parties, which would lead to a leadership vacuum.
"Parties still operate as the main organizing mechanism for political, social, civil and national issues," Ali said, explaining that this transforms the elections from simply an electoral battle to one over Palestinian representation more broadly.
She said that historically, Palestinian citizens of Israel have been willing to participate in the political process, even in moments of tension and alienation. She pointed out that from 1949 to 1973, average voter turnout among Arab Israelis was 86%. Reports by the Israel Democracy Institute showed that Arab Israeli voters dropped steadily, at one point reaching a low of only 18%. Ali believes that those numbers should improve again.
"What really threatens Israel is a Palestinian who is a producer at all levels," she said, "who is economically independent and pays the bills every month without relying on Israeli national insurance. This is the model that can break the hierarchical relationship between master and slave and rearrange the boundaries of the political game.
"The greater the strength and influence of the Palestinians in Israel – through their presence as consumers, taxpayers and a core component of the labor force – the greater the impact of their protests in the future [and the more racism they will be targeted with]," she continued. "Thus, change that can bolster the Palestinian citizens of Israel should involve establishing an internal financial support system related to a strategic plan of protest. Maintaining political parties and engagement in the political system, such as voting, should also be a priority, at least in the short to medium term."
In contrast, Hawari had a very different perspective. Far from being a sign of apathy, she said that "election boycotts are a political tool used to convey an electorate's dissatisfaction and disaffection."
She said that history shows that regardless of electoral participation, the Palestinian citizens of Israel have not made any significant gains within the Israeli political system.
"Boycotting the Knesset elections does not, on its own, qualify as a strategy," said Hawari, who completed her doctorate at the University of Exeter in the United Kingdom. "Rather, it must be a tactic that is part of an overall vision for the Palestinian citizens of Israel. Those wanting to help create a new Palestinian political strategy must harness the momentum gained from the boycott campaign to develop alternative political spaces outside of Israeli institutional politics."
Hawari said that Israeli-Arabs' intimate experience with Israel places them in a position to take a leading role in discussions about new political models "paving the way for Palestinians across all geographies to unite and demand the fulfillment of their quest for self-determination and human rights."