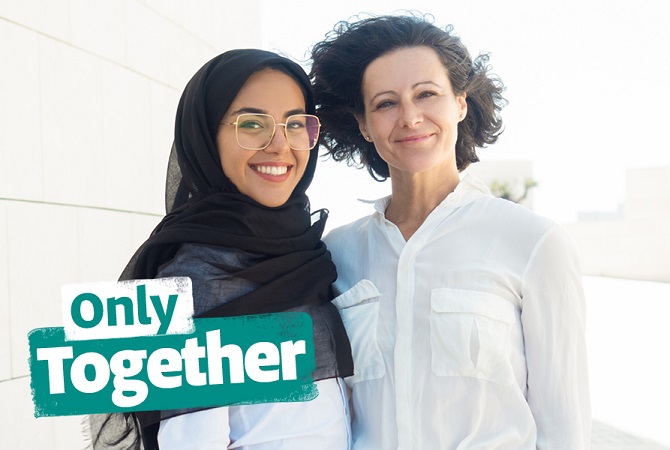 In response to the escalating conflict between Israel and the Palestinians, as well as growing interpersonal violence between Arab and Jewish citizens within Israel, The Abraham Initiatives has launched a national campaign entitled "Only Together." The campaign, featured in English, Hebrew, and Arabic, includes images of Jews and Arabs in everyday life: shopping together, studying together at university, and working together in hospitals fighting Covid-19.
These images combat the false media narrative, which says that 20 years of progress in the realm of shared living has been destroyed. The campaign has hit the airwaves on television, appeared in print, and spread through social media to highlight the importance building a shared society for Jewish and Palestinian citizens of Israel.
Watch the campaign in English here.
Watch the campaign in Hebrew/Arabic here.