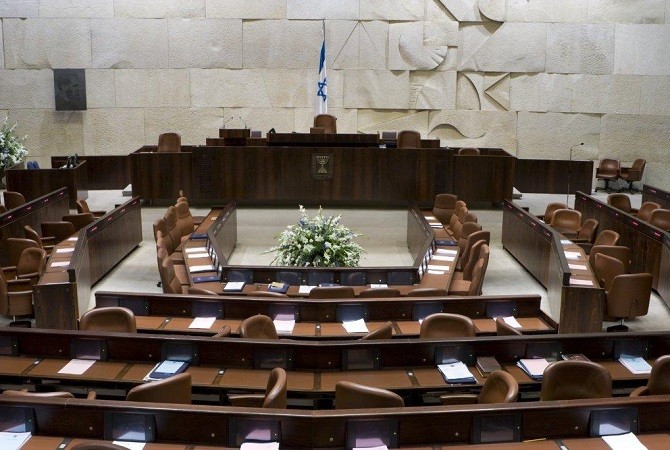 https://www.jpost.com/Israel-News/Politics-And-Diplomacy/New-NGO-project-aims-to-increase-Arab-representation-in-Israeli-public-service-443744
The Abraham Fund Initiatives NGO is launching a program that will help Arabs college students land jobs in the civil service.
The program, which will begin in the upcoming spring semester, seeks to boost Arab employment in government by mentoring candidates through the application and screening process.
"Our goal is to make sure that the Arab sector is represented in government in a fair and meaningful way," Amnon Beeri-Sulitzeanu, co-executive director of the Abraham Fund, an NGO dedicated to improving coexistence between Arab and Jewish citizens, told The Jerusalem Post on Wednesday.
"Arab citizens should be part of all public policy decision-making processes, not only those related to Arab society," he said. "Such participation will bring about a greater sense of responsibility, ownership and belonging to our shared society."
The program is being run in cooperation with Kav-Mashve, an NGO that specializes in the preparation and integration of Arab university graduates into the labor market.
The Jewish Community Federation of San Francisco is supporting the project.
Today, Arabs make up 9 percent of civil servants, though they make up 20% of the population, the Abraham Fund said. Various methods of affirmative action have not had a great impact, the NGO said.
Approximately 300,000 (13 percent) of the students in the 65 institutions of higher learning in Israel are Arab. They make up around 10.5% of master's degree students and 6% of doctoral students.
Women make up around 67% of Arab undergraduate students.
The University of Haifa has the highest proportion of Arabs, as 37% of the student body, followed by Bar-Ilan University in Ramat Gan with 20.4% and the Technion-Israel Institute of Technology with 20%.
The program will include orientation meetings on campuses with experienced Arab civil servants.
The program will operate at the following institutions of higher education: Hebrew University, Tel Aviv University, Ben-Gurion University in Beersheba, University of Haifa, Bar-Ilan University, the Technion, the Interdisciplinary Center Herzliya, Western Galilee Academic College in Acre, Sami Shamoon Academic College of Engineering in Beersheba, Emek Yizrael Academic College between Afula and Nazareth, Safed Academic College, the Academic College of Tel Aviv-Jaffa, Sapir Academic College near Sderot, Hadassah Academic College in Jerusalem, and Netanya Academic College.
Dr. Thabet Abu-Ras, co-executive director of the Abraham Fund, and Danny Gal, CEO of Kav Mashve, issued a joint statement saying "the new program has the chance of increasing the demand for jobs in the civil service by identifying, encouraging, and preparing potential candidates."