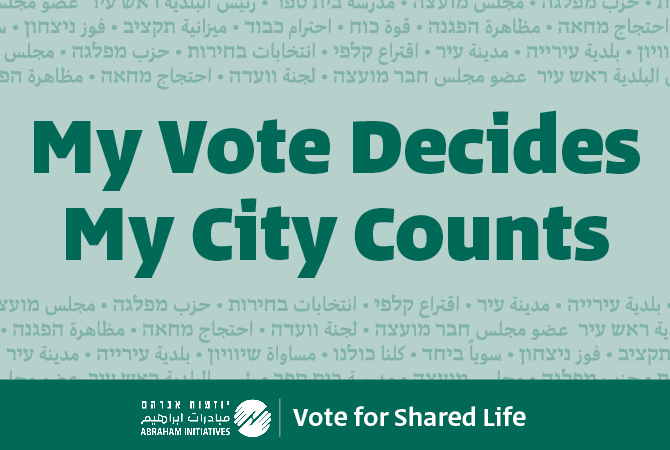 An equal city is a better city for all its residents. The mixed cities in Israel have experienced serious challenges since the last municipal elections. Now, after we've all seen the results when extremist forces gain power following the national elections, we have the chance to influence the situation in these cities.
We urge residents of the mixed cities to vote for candidates who promote equality to strengthen their cities and improve relations between all residents.
The Abraham Initiatives has launched a national campaign targeting residents of mixed Jewish-Arab cities, and encouraging them to vote for parties that support shared life. The main campaign slogan is: "My Vote Decides – My City Counts". The campaign includes print, digiral and radio advertisements and a video clip, narrated by Avi Meller.
The goal of the campaign is to encourage residents of mixed cities to demand that parties up for election address the special character of mixed cities and present focused plans for shared society, that they support candidates that place equality as a priority. The campaign draws on the amazing success of the Israeli Youth Soccer National Team over the summer – a team that offers a model for diversity and partnership.